Variable Speed Pumps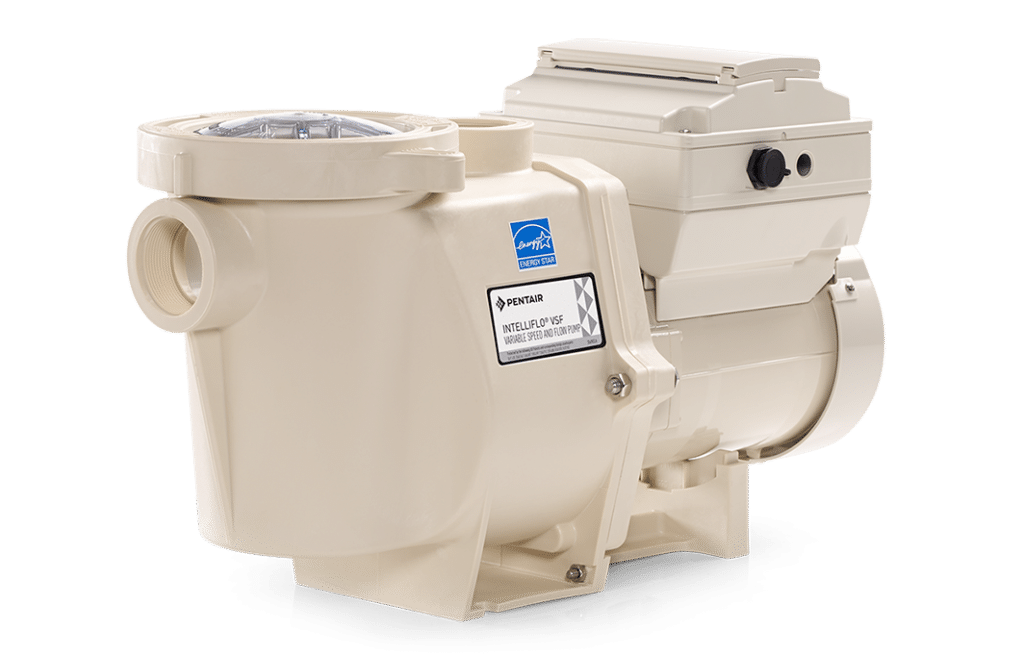 Variable speed pumps are adjustable, so your pump speed (which translates into energy requirement) matches your pool's immediate needs. This allows for efficient movement of water through the circulation system and reduced energy requirements. The energy savings of variable speed pumps are so significant that many states are requiring them for new pool construction. There are a variety of variable speed pumps currently on the market, many offering similar technology and some claiming to deliver up to 90% energy savings!
Variable speed pumps can also eliminate the need for a second pump. For example, when adding a water feature or running the spa, more flow is needed. Traditionally you would need two pumps or a larger than necessary pump. With a variable speed pump, the speeds adjust to accommodate the water features or spa when they are running. This puts less strain on the system and ultimately consumes less energy.