When you are building a custom swimming pool, you can add many different elements to make it truly your own. At Pools by Design, our expert designers and builders can bring your dreams to life. We can incorporate a wide variety of pool water features that add luxury and beauty to your backyard.
Some of the water features we can design and build include:
Waterfalls
Waterfalls are a popular feature because they help connect pools to their surrounding landscapes. The gentle flow of water is incredibly relaxing to watch and the rocks can create a natural aesthetic. You can customize the design of your pool waterfall to match how you want your backyard to look and these can range from simple to elaborate.
Grottos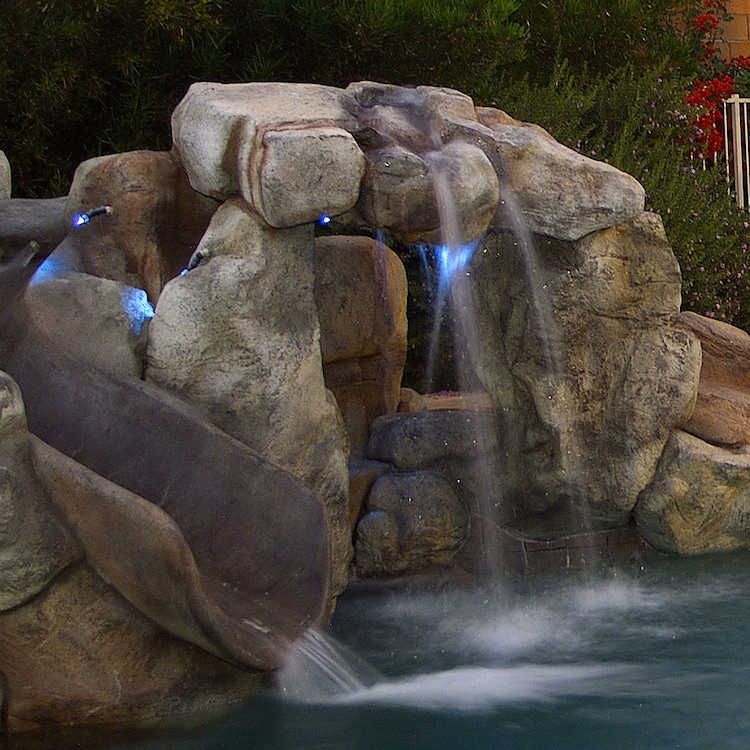 Grottos are similar to waterfalls but with an opening in the front so swimmers can enter the area under the rocks. Water can flow over this entrance and the cool interior of the grotto is a great place to put a seating area or even a hot tub. Adults and kids alike will enjoy this pool water feature.
Spillover Spas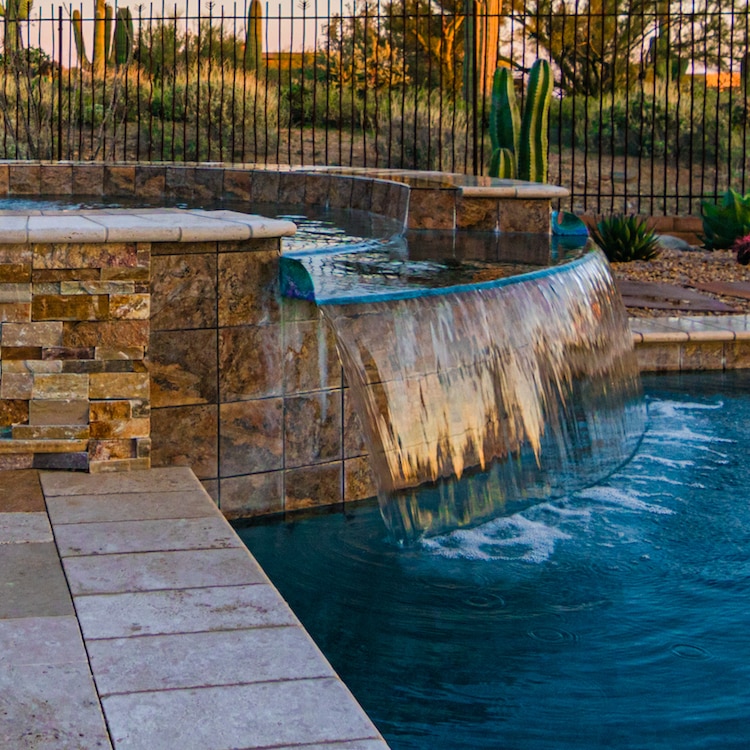 If you are building a pool and spa combination, it is often beneficial to visually connect these two elements to create a seamless design. One way to achieve this is with a spillover spa, which is a stream of water that flows from your hot tub into your pool. You can do this with a curtain or with a series of ledges depending on the type of aesthetic you prefer.
Rain Curtains
A rain curtain is a thin sheet of water that falls from a wall or ledge into a pool. This feature can create a focal point in your pool and you can place them strategically to draw attention to different elements. When combined with fire features, such as in the photo above, rain curtains offer a pleasing visual contrast.
Scuppers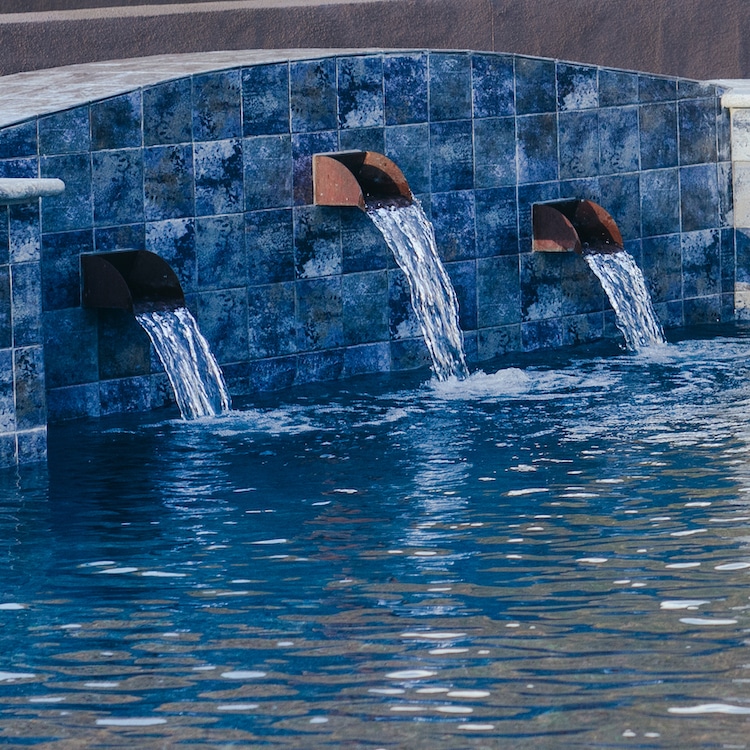 Scuppers are small openings in a wall that water flows out of. Multiple scuppers are often placed together and can be designed with nearly any configuration you can imagine. These streams of water create a relaxing sound and are calming to watch.
Gushers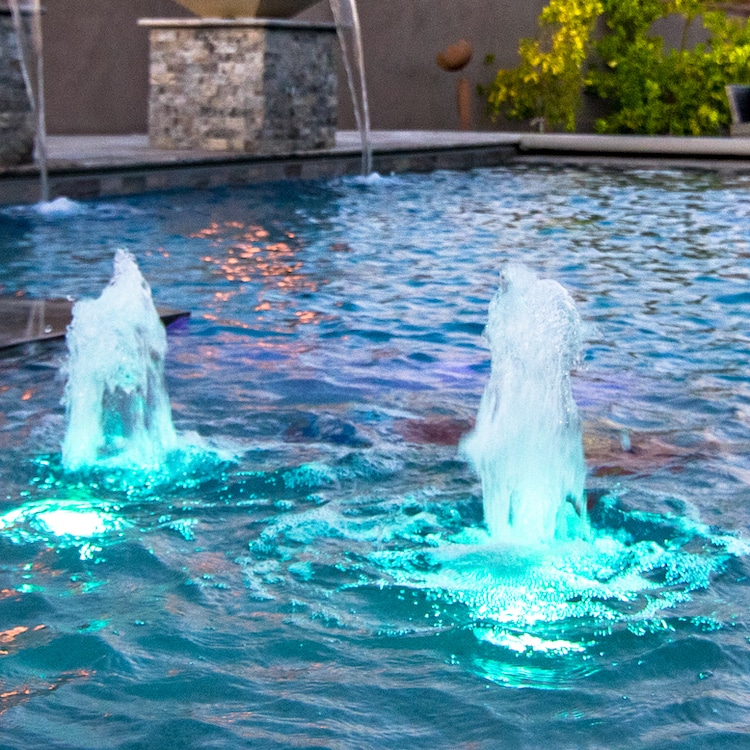 Gushers, also called bubblers, are a type of fountain and these are generally placed on a sun shelf. They shoot small jets of water upward and make a pleasant bubbling noise. Adding colorful lights under gushers helps this design element stand out.
Which Pool Water Features Should You Include?
The above list represents just a few of the most popular water features we can include, but there are many more possibilities. You can add a swim-up bar, pencil jets, and much more. With so many options, you may not know where to start. Our pool builders can discuss how you plan to use your pool and what your ideal design includes. We can help you determine which features will be the most beneficial for you.
Start Designing Your Dream Pool
Contact us today to schedule a consultation to discuss custom pool water features.