Fire and water make for a stunning contrast. Adding a touch of fire to your custom pool can take it to the next level of luxury and elegance. We can incorporate a variety of different pool fire features into your design. As the only member of the Master Pools Guild in Tucson, we have the expertise to bring your wildest dreams to life.
The Process of Choosing Pool Features
At the start of the pool design process, we will meet with you and discuss every element from the big picture down to the smallest details. During this time, we can help you decide which features to add to your pool. This can include water features such as fountains, waterfalls, or grottos. In many cases, pool fire features are directly tied with water features, such as fire bowls with fountains of water flowing down from them. You may also want to include fire in your outdoor living space separate from your pool, such as a fire pit. Let us know how you envision your backyard oasis and we will make a plan to turn your ideas into reality.
Inspiration for Pool Fire Features
To help give inspiration for your pool, here are some of our favorite pool fire features that we've created:
Fire Wall With Rain Curtain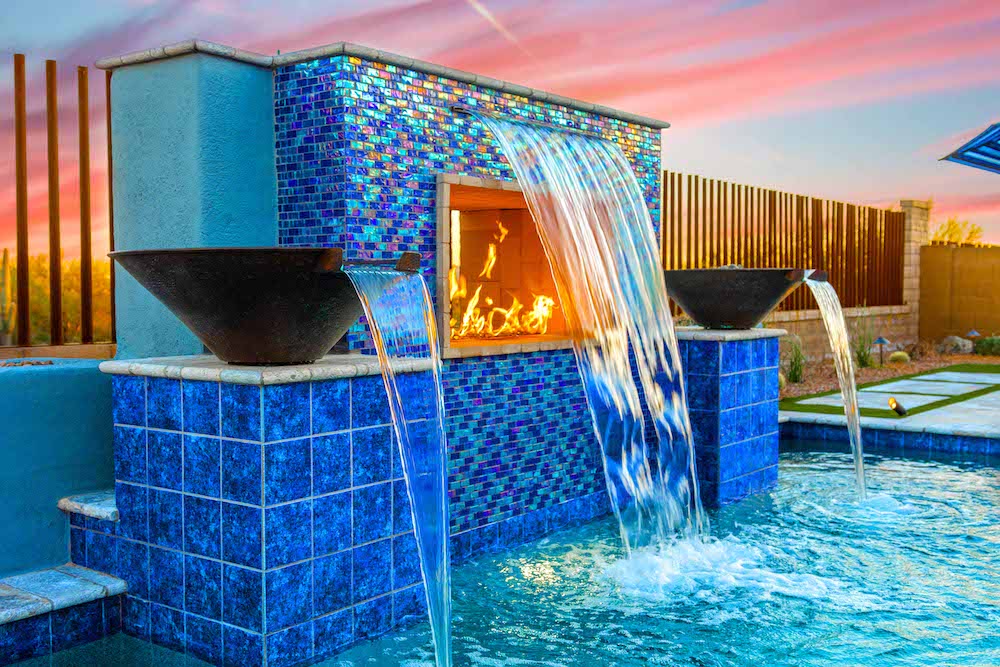 This fire pit is built into a gorgeous wall with iridescent tiles. The blue of the tiles and water create a lovely contrast with the orange flames. A rain curtain falls from the wall in front of the fire. Two bowl fountains on either side help frame the feature.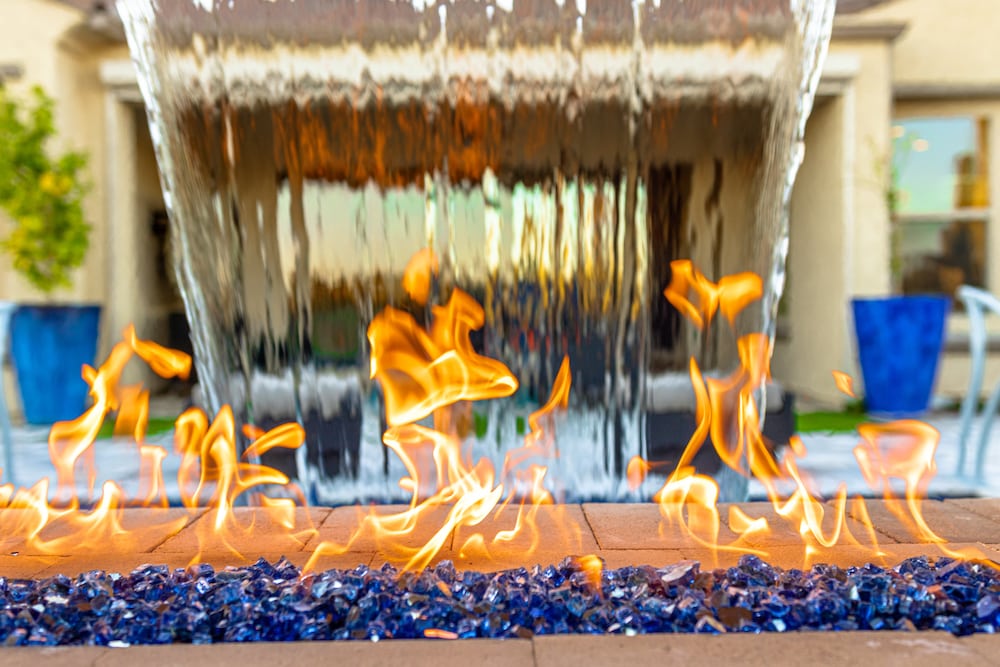 In this photo, you can see the water from the other side. The blue glass fragments within the fire pit add to the color contrast.
Pool Fire Features with a Poolside Fire Pit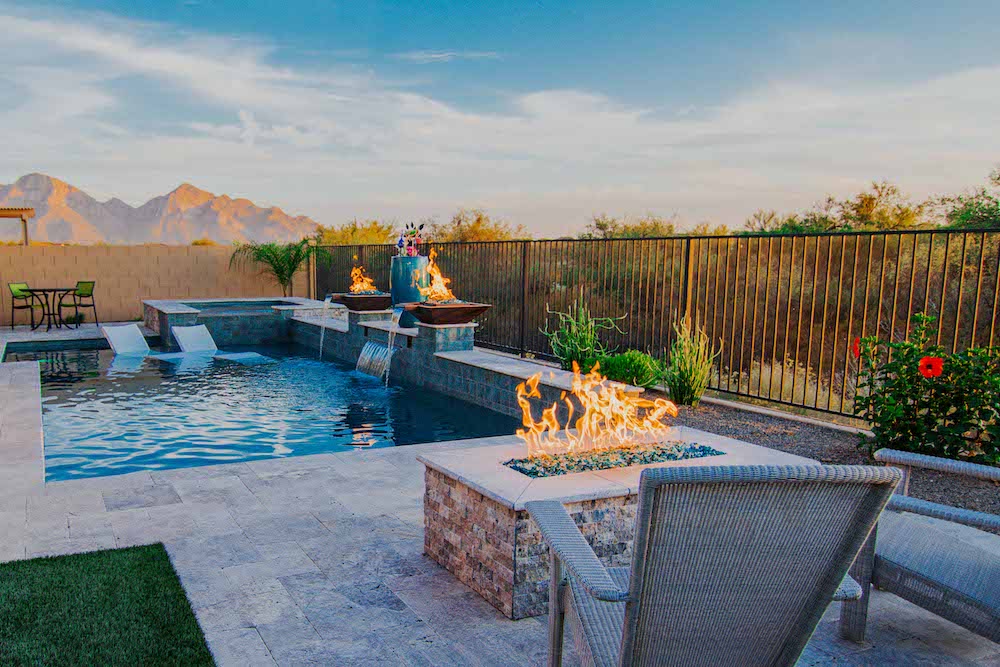 For this pool, there are fire features that integrate with water fountains in addition to a poolside fire pit. This helps visually connect the pool to its surroundings and the fire adds an exotic, resort-like feel.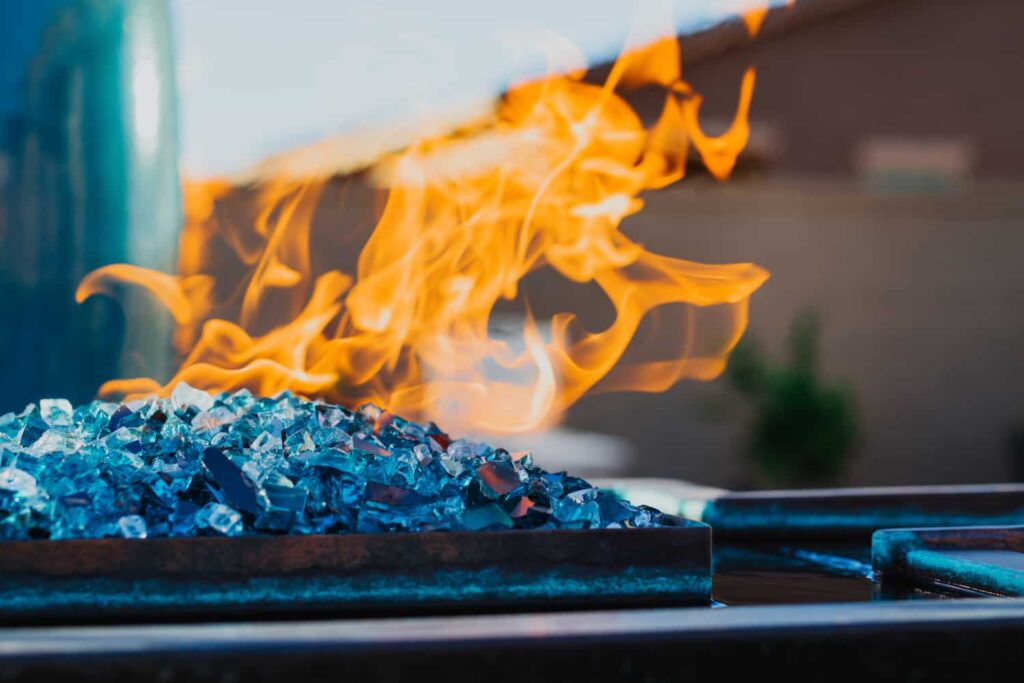 Twin Fire Pillars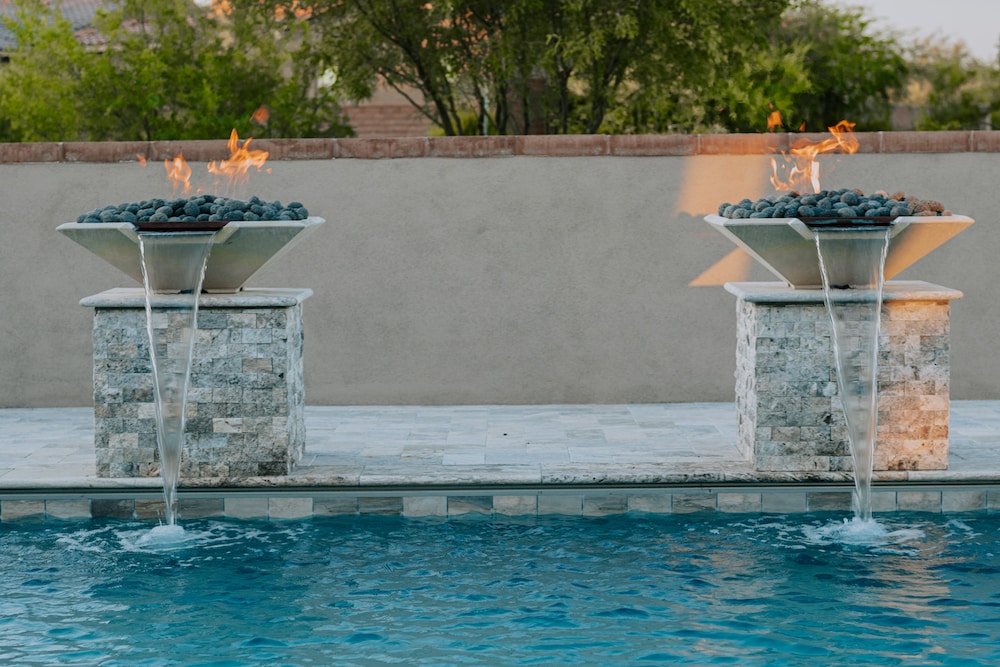 In this design, two twin pillars have fire bowls on top that pour water into the pool. The use of natural stone keeps the aesthetic grounded while the fire brings a hint of exotic flair.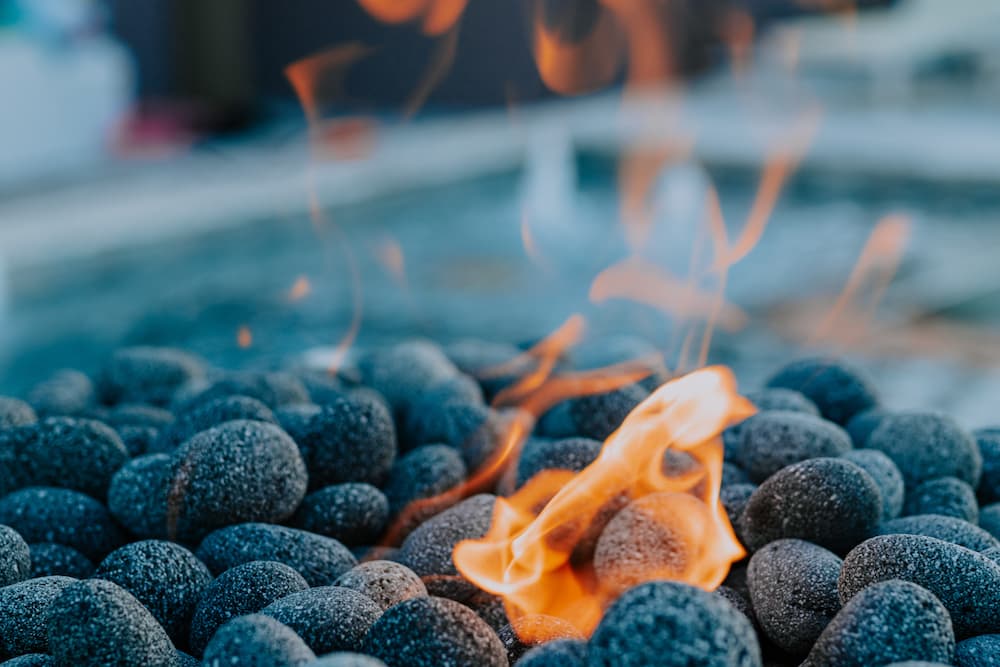 Instead of the blue glass fragments featured in the previous designs, these fire bowls use textured lava stones.
Metal Fire Bowl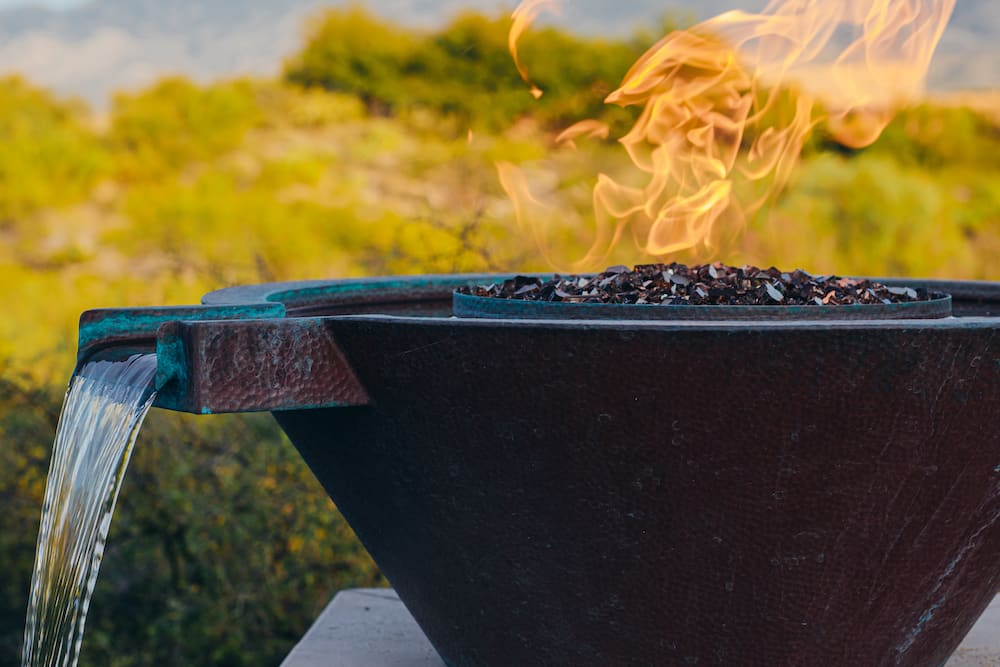 This metal fire bowl has a modern look and is an excellent choice for a contemporary pool design. The darker glass fragments give this feature an elegant and elevated aesthetic as the water flows gently into the pool.
Luxury Outdoor Living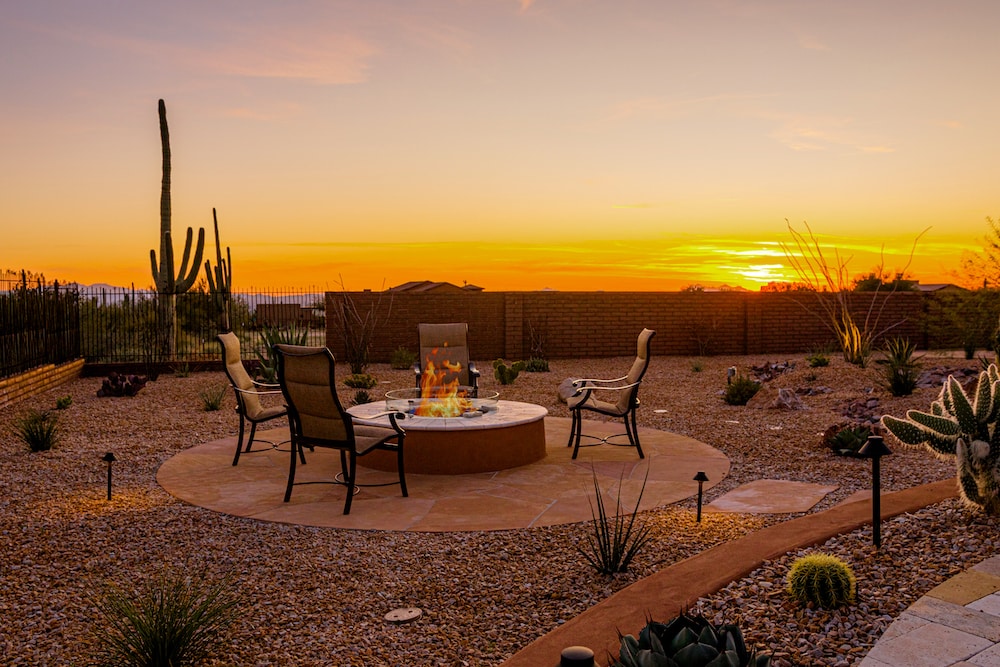 In addition to fire features that are directly incorporated in your pool, you can add a fire pit to your backyard that is separate from the pool deck. This is one example. For this design we used a classic and natural look.
Start Designing Your Dream Pool
At Pools by Design, we can help you transform your backyard. We have experience with fire features and can add these into your design for the ultimate beauty and luxury.
To discuss pool fire features, contact us today.